BBGH continues journey to create an engaging workplace
Furman and Langemeier elected chairman, secretary/treasurer respectively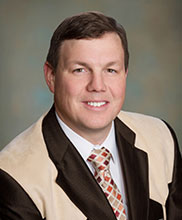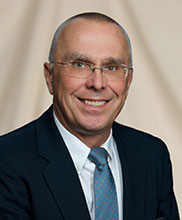 The Box Butte General Hospital Board (BBGH) of Trustees meeting held Monday evening, November 26, saw the Trustees voting unanimously to re-elect Tom Furman, DVM, MS as the board Chairman. Randy Langemeier was nominated as the new Secretary/Treasurer by John Annen, who was the current Sec./Treas. of the Board. That vote was also unanimous.
Earlier in the meeting, hospital CEO Lori Mazanec, ACHE, gave an update on BBGH's journey to create an engaging workplace. "We started this with a 12 point survey (referred to as Q12) developed by Gallup, Inc.," she said. "Over the past couple months we've been working with groups, individual departments, and managers to help us review the survey results. This isn't the flavor of the month. This is really something we're adopting as an organization. As the CEO, it's part of my job to drive engagement at BBGH. It's definitely a challenge, but it's been fun and I'm excited."
Gallup has statistically proven that there is a strong connection between engagement and true business results. Companies that significantly improve their employee engagement have 41 percent less absenteeism, 70 percent fewer employee safety incidents, 59 percent less turnover (in low turnover organizations), 10 percent higher customer metrics, and 17 percent higher productivity.
The survey determines 12 elements of engagement. A few examples include: 1) Basic Needs: Employees feel they have the materials and equipment they need to do their work right; 2) Individual: At work, employees feel they have the opportunity to do what they do best every day and feel they receive recognition for doing good work; 3) Teamwork: Employees feel their opinions count at work and they feel the mission and purpose of the company makes them feel their job is important; 4) Growth: The employees feel they have opportunities at work to learn and grow.
Ms. Mazanec stressed many employees who took the survey indicated during group sessions that they interpreted some of the 12 questions differently than others. 240 employees responded to the survey, 90 percent of the current workforce. The Q12 mean (the average, combined score of the 12 elements that measure employee engagement) was 4.00, putting the hospital in this first round of surveys at a 42 mean percentile rank of healthcare and social assistance industries (hospitals). Ms. Mazanec then broke down results for each of the 12 elements.
"I'm very pleased with this first survey," Ms. Mazanec continued. The Gallup survey of all employees in the U.S. indicated 33 percent were engaged, 51 percent not engaged and 16 percent actively disengaged. Engagement at BBGH according to this first survey is 45 percent engaged, 48 percent not engaged and 7 percent actively disengaged. That gives BBGH a 6:1 engagement index ratio, meaning for every six engaged employees, there is one actively disengaged employees. She finished her presentation with an Engagement Index Impact slide which had three engagement index ratio levels: Threshold, Critical Mass, with companies in that category having a 4:1 engagement index ratio; Best Practice, with companies there having a 9:1 ratio; and World Class, Among the Most Exceptional Workplaces, with companies having a 14:1 ratio. "I truly feel we can get to that World Class level at BBGH," she concluded. Trustee Linda Schneider expressed her appreciation of the efforts being made. "I've seen a change in the culture in the hospital these past two years. Since you've been CEO, I see the staff being recognized much more, and the hospital being more engaged with them.  I've been very pleased."
The Trustees also conducted the following business.
The Trustees recognized Plant Services Apprentice Electrician Seron Dillard as the November Employee of the Month and GNMSS Administrative Assistant Brittany Stull for becoming a Certified Rural Health Clinic Professional. They also welcomed new staff to the BBGH family: Katherine Baillie, RN; Jennifer Rowswell, RN; Alisha Dehart, Dietary Cook; Tara Stance, Rehab Tech; Maggie Prelle, Cardio-Rehab Nurse Aide; and Tiffany Crouse, Marketing Promotions Specialist.
After unanimously approving the consent calendar, Chief Quality Officer Mary Mockerman presented her Quality Management and Safety Report. She focused on risk management of workplace violence, reporting that from July of 2016 to October of 2018 there were four documented incidents of physical abuse at BBGH and seven documented incidents of verbal abuse. She said she felt there is probably some under-reporting happening, with employees justifying the behavior, with the employee thinking they (the patient or employee) didn't know what they were doing, were upset and didn't mean it, etc. Ms. Mockerman stressed several strengths BBGH has in dealing with workplace violence, including emphasis on employee education, safety fairs, and emergency code /panic button systems, to name a few. A couple of BBGH opportunities included support and follow-up for the reporting employee and encouraging reporting. The Report ended with an update on influenza in Nebraska, with the state putting the level at sporadic. No cases have been seen yet at BBGH, and the incidence of influenza is lower at this time than in 2016 and 2017.
After approving the financial report and hearing Ms. Mazanec's Q12 presentation, the Trustees unanimously approved the cost of the employee meal up to $25 a plate for the Annual Employee Recognition Dinner Friday, December 28. The public will be invited to attend a live band performance after the dinner.
The Trustees approved all credentialing requests and set the next meeting for Friday, December 21 at 12 noon, do to New Year's Eve falling on the usual last Monday of the month. The public is invited to attend.  The Board entered executive session at 7:34pm for the annual CEO Evaluation, and re-entered open session at 8:39pm and immediately adjourned with no action taken.
Box Butte General Hospital is an equal opportunity provider and employer.