ONLY $458,000 TO GO IN $1.4 MILLION BBHF CAPITAL CAMPAIGN
Successful $250,000 match of Ethel S. Abbott Charitable Foundation grant kicks off BBHF public phase of its capital campaign for The Rehab & Wellness Center renovation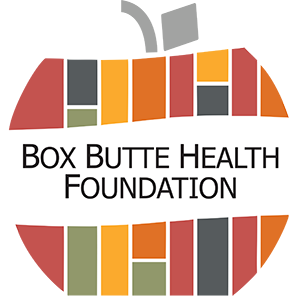 As a previous article about the new Rehab & Wellness Center stated … If you build it, they will come.
Since the Phase I part of the renovation project was completed, allowing the Rehabilitation Department to open in October of 2016, Outpatient visits have averaged about 10 more per day and about $11,000 more per month in outpatient billed revenue. "As a result, we added a physical therapy assistant position to meet that increase," said Co-Rehabilitation Manager Tim Devlin, PT, DPT.
When Phase II of the renovation project was completed, allowing the Wellness Center to open in February of this year, membership jumped from 100 to 385 in just a few weeks. Wellness Center visits, including both hospital staff and by the public, were averaging 559 visits per month from July 2016 through January 2017. Since the new Wellness Center facility opened in February of 2017, visits have jumped from 717 in January to 1,767 in April. "We are ecstatic about the increase in visits, as well as the range of area residents using the facility, from young adults to elderly," said Wellness Coordinator Dan Newhoff.
"Way back when a decision had to be made on whether to go ahead with the Renovation Project, we realized that the cost of the renovation would be much more if we waited," said BBHF Director Brooke Shelmadine. "We were close to finishing our expansion project and knew that having Beckenhauer Construction already on site would substantially reduce our costs. The hospital was willing to invest a substantial part of its capital reserves, but wanted to raise some of the money needed through a capital campaign fundraiser. However, waiting until that was accomplished, then going through another bid process and all that entails would have significantly increased costs. We also wanted to meet our mission statement, which is to lead and innovate in healthcare delivery and community wellness. The expansion met the first part of that mission. The renovation would meet the second part of community wellness. The statistics at the beginning of this story make it obvious that by not waiting, we accomplished our mission in a much faster time frame and at a substantial savings."
Capital expenditure for the hospital for both Phase I and Phase II was $3,738,000.
The Rehabilitation part of the renovation will see reimbursement of that expense through private insurance, Medicaid and Medicare reimbursement. The Wellness Center doesn't receive any expense reimbursement, except through very reasonable membership fees. "Because of that, we are asking the community to make a onetime investment in the Wellness Center," Ms. Shelmadine said. "Now is the time to go public with the Box Butte Health Foundation's capital campaign to finish funding the facility."
"Our total fundraising goal is $1.4 million," Ms. Shelmadine reported. "Last year we initiated the silent phase of our capital campaign. A large part of that was the Ethel S. Abbott Charitable Foundation challenging us to match a $250,000 grant they awarded us."
To date, the total amount raised through donations and pledges is $941,600. "We've collected $797,271, with $144,329 pledged but not yet paid," Ms. Shelmadine said. "That's 68 percent of our goal, with $458,399 still needed to meet it. And that was just our silent phase, with the help of the challenge grant from the Abbott Foundation."
According to the Abbott Foundation's website, "The mission of the Ethel S. Abbott Charitable Foundation is to perpetuate the charitable generosity that Ethel S. Abbott demonstrated through her 97 years of life. The Ethel S. Abbott Charitable Foundation is a private philanthropic foundation established in 1972 by the founder, Ethel S. Abbott. Chris and Ethel Abbott made their home in Hyannis, Nebraska. They traveled extensively and formed many friendships with prominent people throughout the United States. They operated seven ranches and he was president of ten banks, nine in Nebraska, and one in South Dakota (one of those banks was located in Alliance, now Bank of the West). Since the death of Ethel S. Abbott in 1992, The Ethel S. Abbott Charitable Foundation has awarded grants through the fiscal year ending September 30, 2016 amounting to $22,625,376.
The terms of the grant awarded to BBHF were such that BBHF had one year to match the $250,000 that the Abbott Foundation was willing to give. The community's response to the challenge was inspiring. Many community members stepped up to the plate and gave generously knowing that their dollars would be doubled by the Abbott Foundation.
Del Lienemann, Jr., Ethel S. Abbott Charitable Foundation Manager, said, "Two main reasons we do grant challenges are to: one, make sure the match is being met for the fund raising goal; especially if there is a significant goal. We like to make sure there is sufficient fundraising occurring to meet that objective. The second reason is to engender community support, forcing the applicant to go out into the community. That is what we like to see … community support for the project, whatever that project may be. Obviously, the support was there for the Box Butte Health Foundation's renovation project."
"We matched the grant in February of this year," Ms. Shelmadine said. "Meeting that grant was a turning point for our campaign, as it officially put us over the halfway mark of our $1.4 million goal. That finalized the silent phase of our capital campaign. We are now entering the public phase, meaning we will invite the community in and increase our efforts to raise funds to push us to the top."
"What happens now with the public campaign is to try to raise the level of our mid-level gifts by soliciting gifts from our BBGH vendors, our employees, as well as local businesses and families," Ms. Shelmadine said. "We've had a huge success in running our silent campaign, as can be seen by the total we already have. Raising that amount without going 'public' with our request is fantastic. Now, we need public support to take us over the top."
There are several ways people can give. "Of course, we'll accept any amount, no matter its size," she said.  "Any show of support is always appreciated and every dollar gets us closer to going over the top. With that said, we do have several recognition incentives for larger amounts. If a family, business or individual gives $5,000, they will be included on our donor wall. For gifts of over $20,000 you can have an individual room named after you, your family or in memory of a loved one. These $5,000 and $20,000 levels are where families can get involved to pool their money in their family name or to honor someone in their family, not just as in a memorial, but someone still living. We already have 11 rooms named, with several others still available."
She concluded that the BBHF is also seeking further grants from outside the community. "We have no idea if we'll qualify, so it is very important that we continue to have the support of our community to meet our goal," Ms. Shelmadine said. "With your help, we'll have fully financed a Rehab & Wellness Center that will meet our service area needs for decades to come."
BBHF is a 501(c)(3) charitable organization, making all gifts tax exempt. Donations and or pledges can be sent to: Box Butte Health Foundation, PO Box 810, Alliance, NE 69301. Donations can also be made by clicking here (be sure to choose Capital Campaign in the Gift Designation field). Ms. Shelmadine can also be reached at 308.761.3079 for answers to any questions or requests.