Men In Pink raising some Green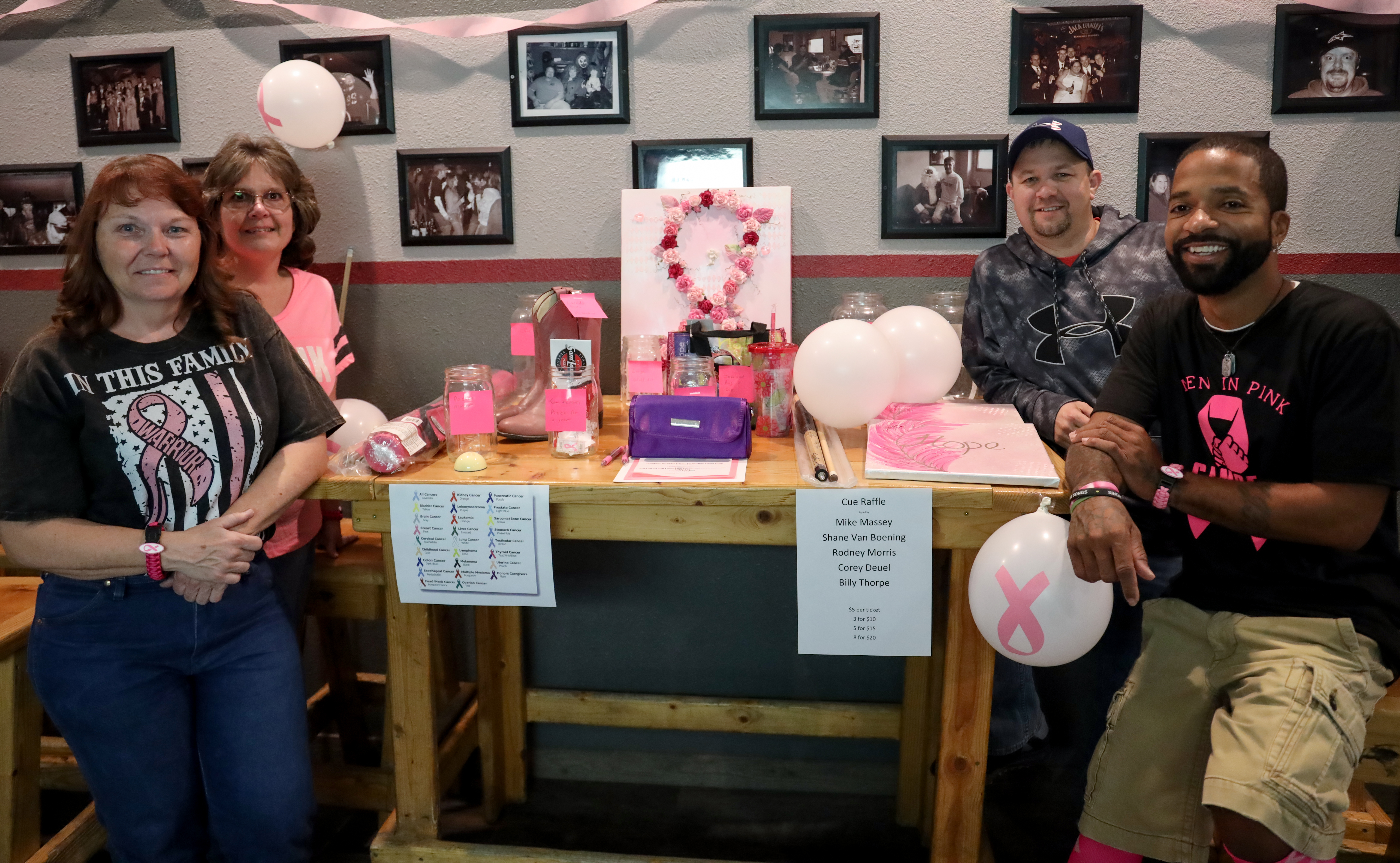 Over the weekend was the fifth annual Men in Pink Pool Tournament to benefit Jane's Closet at The Gathering Spot. This year's donations totaled $1076. Around 30 people participated in the 9-ball tournament.
This year's winner of the tournament was Tommy Lacarbo, who has helped organize the tournament for the last three years. Other key coordinators include Shelly Piper, Keith Webber, Jane's Closet representative Mary Goodell, and The Gathering Spot (who donate all the pool tables for free during the tournament). The fundraiser originally started as a group of men dying their beards pink, and has grown into a pool tournament with a variety of raffle prizes, free giveaways, and the opportunity to buy back into the tournament. 
Keith Webber, who has taken a leading role in organizing the fundraiser from the beginning says, "I couldn't do it on my own, these guys (Shelly, Mary, Tommy) and Jen have helped me every step of the way. At the end of the day it's not about what I've been through, it's about helping people out." Webber's family has a history of cancer, which is a big reason he puts this fundraiser together he says. His mother flies to Alliance from Mississippi every year for this event. "If nobody else is going to help out; then why not us? You never know what you have the power to start by just doing something small," Webber says.