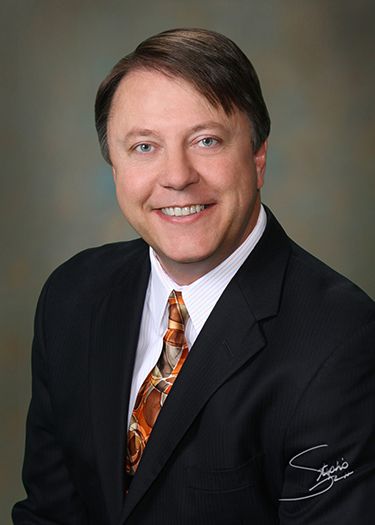 Box Butte General Hospital CEO, Dan Griess, FACHE, will be leaving the organization at the end of July after 24½ years, 13 years in the role of CEO. He has accepted the position of Executive Vice President of Facility Systems & Clinical Services at Madonna Rehabilitation Hospital in Lincoln and the new hospital that opens this fall in Omaha, Nebraska, beginning in August 2016. The BBGH Board of Directors will announce their plans for the future on the July 25th Board meeting.
Mr. Griess said, "I kind of feel like a child actor growing up in front of the audience of Box Butte County. Everyone has seen my growth, development, promotion and recent gray hair over the years. In fact, I was kind of skinny when I started at BBGH. It is difficult to put into words how hard it is to leave Alliance. I have spent nearly half of my entire lifetime in this wonderful community and working for Box Butte General Hospital. The staff at BBGH are second to none! Together, we have created a healthcare organization that has a great reputation for quality care and fabulous patient experience. Even though I am a Morrill hometown kid, Alliance will always remain my favorite place to call home!"
Mr. Griess started his career at Box Butte General Hospital in 1992 as the Laboratory Manager. In 1996, he was promoted to Vice President of Clinical/Support Services, and in 2003, he officially took the reins as CEO of the hospital. Mr. Griess has a Master's degree in Healthcare Administration from the University of Minnesota. In serving as CEO, Mr. Griess oversaw the management of Box Butte General Hospital, including administrative responsibilities of Executive Team, Foundation and Marketing.
David Briggs, Box Butte General Hospital's Board of Trustees Chairman, said, "Thirteen years ago the Board selected Dan to lead the hospital and we've been very happy with his leadership. Together with Dan at the helm, we have been successful in adding services for the good of the citizens of Box Butte County. We wish him well on his new endeavors and we look forward to continue serving the community with the staff that Dan has brought together."
Box Butte General Hospital is an equal opportunity employer and provider.