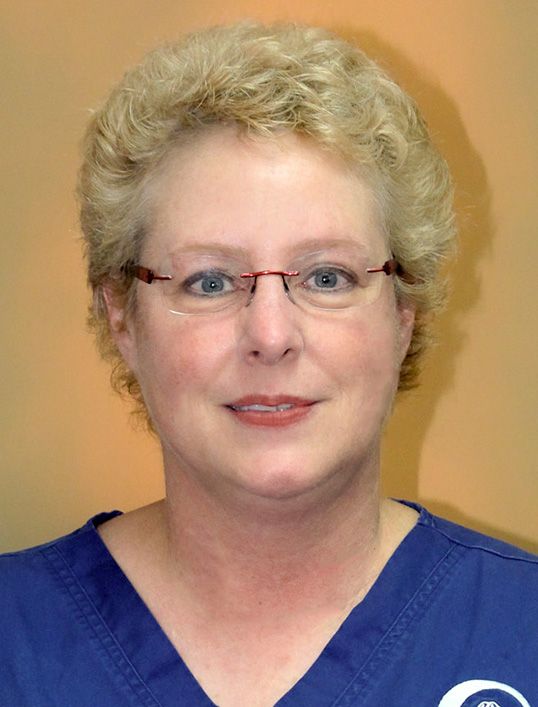 Recognizing Multispecialty Clinic LPN Tana Fillis
As 2020 has been declared Year of the Nurse by the World Health Organization, we would like to take this time to focus on our great nursing staff. They are arguably the most important people in the organization, whether they think so or not. We appreciate the sacrifices they make to take care of us and our loved ones. From working nights and holidays, to being on call and making home visits- they do it all with integrity and courage. They are selfless, caring, innovative, fierce, and much more than we have time to describe. So, nurses, thank you. You do what others cannot, we appreciate you.
With that, BBGH would like to share with you, our community, a little bit more about our nurses. Who they are and why they do what they do.
Meet Tana Fillis, LPN (licensed practical nurse). Tana was born and raised in Alliance and has never moved away in her 60 years. She attended the nursing school that was here at the hospital in high school and started working at BBGH following graduation. She has been with BBGH for 42 years. "I worked on the PCU [patient care unit] for four years and the rest of my time has been spent working part time in the Specialty Clinic area," Tana said. As a child Tana knew she wanted to be a nurse. "Every Monday night my dad would line up us three sisters and my mother for our two, weekly, allergy shots and then my mom would inject his. I would take some of the used syringes, line my stuffed toys up on their gurneys (aka TV trays) and destroy them all with water stains from their injections," Tana said.
Tana enjoys being able to work with multiple doctors in different specialty fields, which allows her to work in several medical areas, and increases the amount and variety of patients she gets to work with. She said, "The majority of my patients and their families I've known all my life and can't wait to 'catch up' with them. Several of my patients have even said, 'I'm glad to see a familiar face since I'm so nervous about this appointment.'"
When Tana isn't taking care of her patients, she enjoys raising the cattle, chickens, guineas, and peacocks on the farm with her husband and their cats and dog. Tana hopes to retire this Fall. "In the 42 years I will have worked at BBGH there have been multiple changes in nursing; not just staffing, uniform attire, and charting, but even the building itself."
Florence Nightingale, popularly known as the 'founder of modern nursing' mentioned in her personal diary in the 1870s, "It will be 150 years to see the kind of nursing I envision." We hope to continue her vision, 150 years later and 150 years from now. Tana says, "I am blessed to have a daughter and niece in the medical profession so I can continue to watch how medicine changes in the next several years."
As 2020 continues, keep your nurses in mind. They have families, hobbies, and feelings just like the rest of us. The main difference is they are courageous enough to do what we cannot, or choose not, to do.