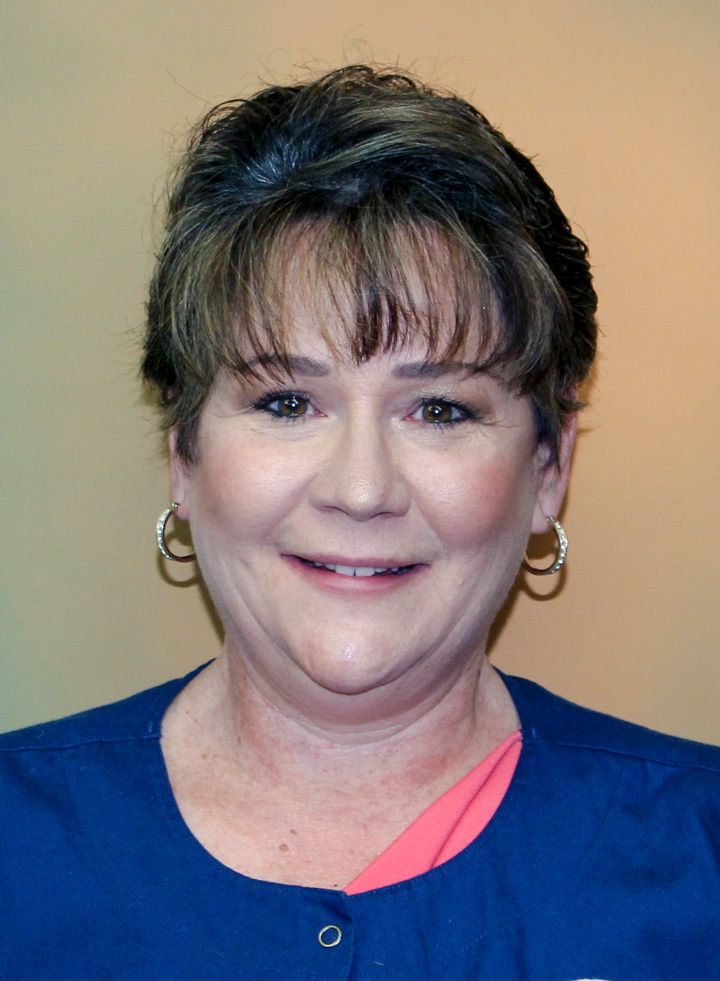 As 2020 has been declared Year of the Nurse by the World Health Organization, we would like to take this time to focus on our great nursing staff. They are arguably the most important people in the organization, whether they think so or not. We appreciate the sacrifices they make to take care of us and our loved ones. From working nights and holidays, to being on call and making home visits- they do it all with integrity and courage. They are selfless, caring, innovative, fierce, and much more than we have time to describe. So, nurses, thank you. You do what others cannot, we appreciate you.
With that, BBGH would like to share with you, our community, a little bit more about our nurses. Who they are and why they do what they do.
Meet Lori Fields. A Rapid City, SD native, Lori and her family moved to Wyoming when she was younger. She graduated from high school and decided to complete her pre-requisites at Eastern Wyoming College (EWC), and then enrolled as a non-traditional student with the University of Nebraska Medical Center (UNMC), where she received her BSN. She is now the ER Manager at BBGH. "I don't get to be a nurse very often these days, but when I do, it teaches me how to give to others. Every time patients and family members feel better I count it as a blessing I was fortunate enough to share in," Lori said. She adds, "The thing I enjoy most about being a nurse manager is watching and learning compassion and caring from each of the great nurses in the Emergency Department, along with the amazing teamwork they embrace. Their knowledge, experience, skills, and positive attitudes are like none other. This is truly a group of unique and gifted personalities."
Lori's interest in the medical field, particularly nursing, was sparked later in life when she was the Business Office Manager at the Niobrara County Hospital. "I wore many hats in this role and was responsible for accounts payable, accounts receivable, payroll, budget, insurance billing, and month end financial reports to the board... but I enjoyed being an EMS volunteer for the ambulance service most." she said.
When Lori isn't managing the ER, she can be found traveling, gardening, cooking, eating, reading, playing games, spending time with family, treasure hunting, boating, fishing, or playing cards "to name only a few," she says.
Florence Nightingale, popularly known as the 'founder of modern nursing' mentioned in her personal diary in the 1870s, "It will be 150 years to see the kind of nursing I envision." We hope to continue her vision, 150 years later and 150 years from now. Lori said, "For my children, grandchildren and great grandchildren, I would like to see the need for nursing be near extinction with diabetes, cancer, neuro muscular degenerative, and all other disease processes cured along with the control of micro biotic organisms so the world may never be afraid of another pandemic or plague. Genetic and DNA testing would identify and prevent congenital problems prior to conception and mental illnesses induced from stress or familial heredity can be alleviated. Most of all I would like to see equality in powers and no one world order that would be in complete control of man-kinds fate. I would like to see nurses provide palliative and compassionate care for injuries and natural death processes and a complete end to wars in the name of religion, politics, territories, or any other reason. It all sounds rather euphoric but hey, you asked. Go big or go home; and I'm getting a little tired of home!"
As 2020 continues, keep your nurses in mind. They have families, hobbies, and feelings just like the rest of us. The main difference is they are courageous enough to do what we cannot, or choose not, to do.