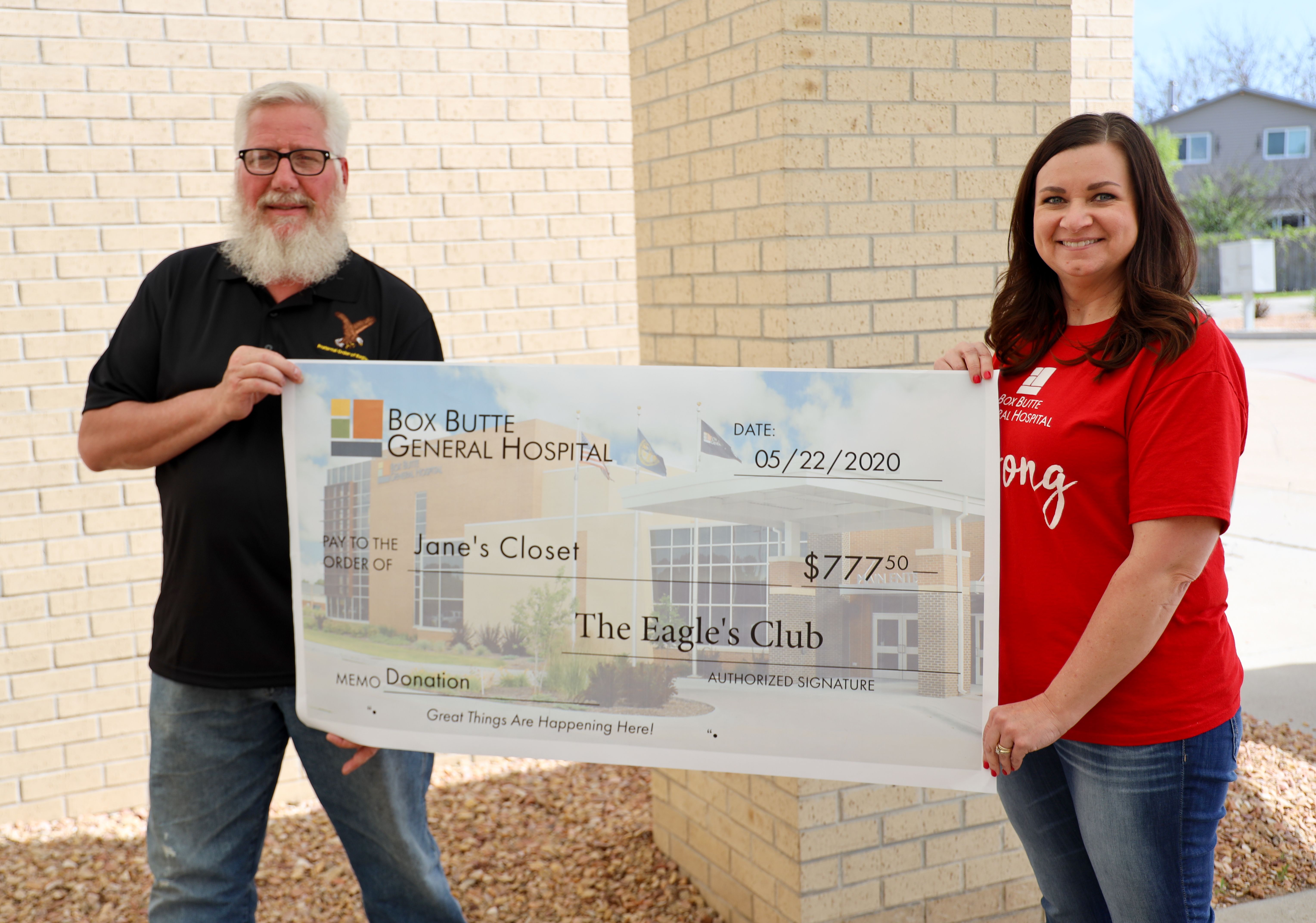 Eagle's Club 2019-2020 President Ed Heckman gets to choose where some of the Eagle's Club's donations go, and he wanted to keep this one local. "As someone who joined [the Eagle's Club] for the Fish Fry Fridays, being part of this organization has taught me a lot," Ed said. 
As a person who's had experience with the benefits of Jane's Closet, Ed wanted to make sure the money the Eagle's Club raised would benefit a local resident. Jane's Closet does just that. Jane's Closet is dedicated to providing financial help to Box Butte County residents battling cancer, no matter their age, gender, or type of cancer they are diagnosed with. Along with monetary support to help with expenses, other items such as wigs, scarves, books, and other materials are available.
Through 50/50 raffles during last year's football season, $777.50 was raised by the Eagle's Club and donated to Jane's Closet. Box Butte General Hospital CEO Lori Mazanec said, "The external promotion of Jane's Closet has been contagious. This includes Ed's thoughtfulness. I am extremely grateful for the outpouring of continued support for this great cause. Jane's Closet has been active for 13 years, and without the community support, this would not be possible."
If you or someone you know would benefit from the resources provided by Jane's Closet, call 308-761-3423.