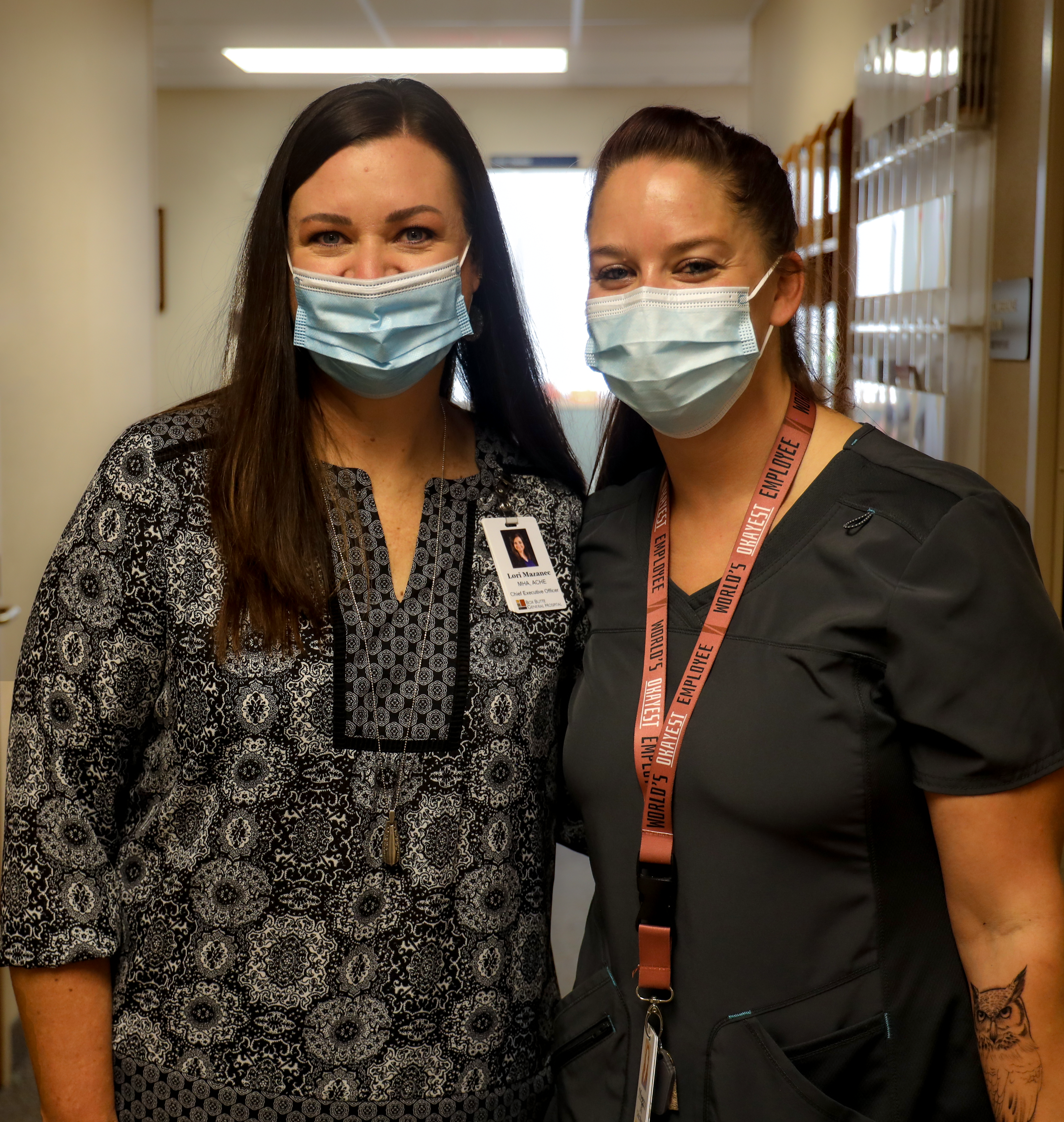 Congratulations to our October Employee of the Month, Staff Nurse Meg Meggison, LPN! Thank you for your dedication to our patients Meg!
"Megan is such a patient-oriented nurse. She knows all of her patients by name and knows and tracks what their course of treatment is. She has empathy for her patients and it shows, whether you see her directly interacting with them or she is answering questions for them on a phone call.
She is one of the most organized people I know and she does a great job at keeping her providers on track as well. She can answer just about any question about any of her patients when a provider asks her. She anticipates the needs of both patients, providers, and fellow coworkers. She has no problem standing up for her patients and is such a great advocate for them.
Megan is a great resource ta both veteran and new employees. If another nurse is struggling or just needs a second set of hands, she is happy to help out. She never wants to leave someone behind and has the most empathetic heart.
Megan goes above and beyond for each and every one of her patients."