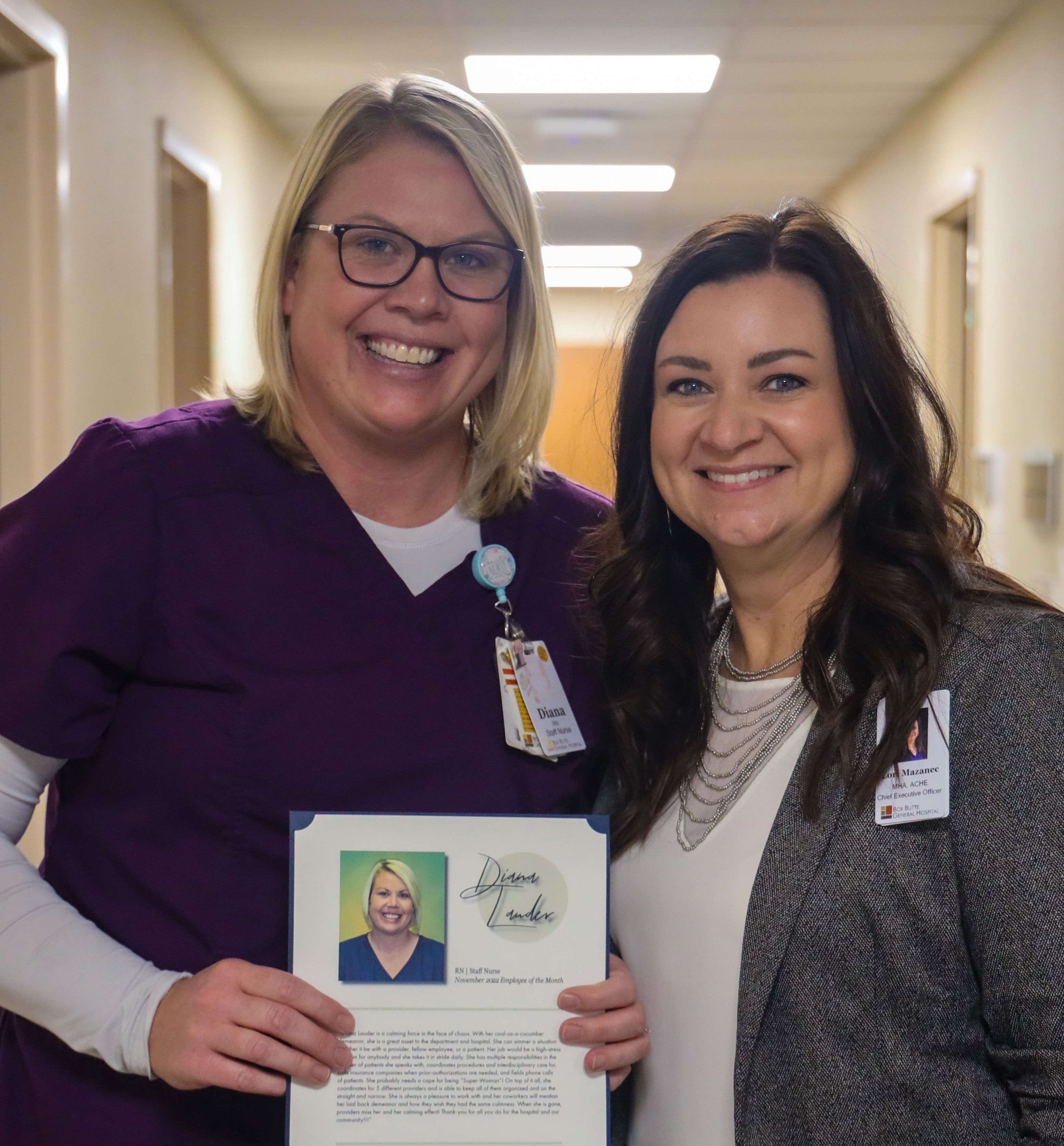 Congratulations to our staff nurse, Diane Lauder for receiving our November Employee of the Month recognition! 
Her nomination reads: 
"Diana Lauder is a calming force in the face of chaos. With her cool-as-a-cucumber demeanor, she is a great asset to the department and hospital. She can simmer a situation whether it be with a provider, fellow employee, or a patient. Her job would be a high-stress position for anybody and she takes it in stride daily. She has multiple responsibilities in the number of patients she speaks with, coordinates procedures and interdisciplinary care for, calls insurance companies when prior-authorizations are needed, and fields phone calls of patients. She probably needs a cape for being "Super-Woman"! On top of it all, she coordinates for 5 different providers and is able to keep all of them organized and on the straight and narrow. She is always a pleasure to work with and her coworkers will mention her laid-back demeanor and how they wish they had the same calmness. When she is gone, providers miss her and her calming effect! Thank you for all you do for the hospital and our community!!!"