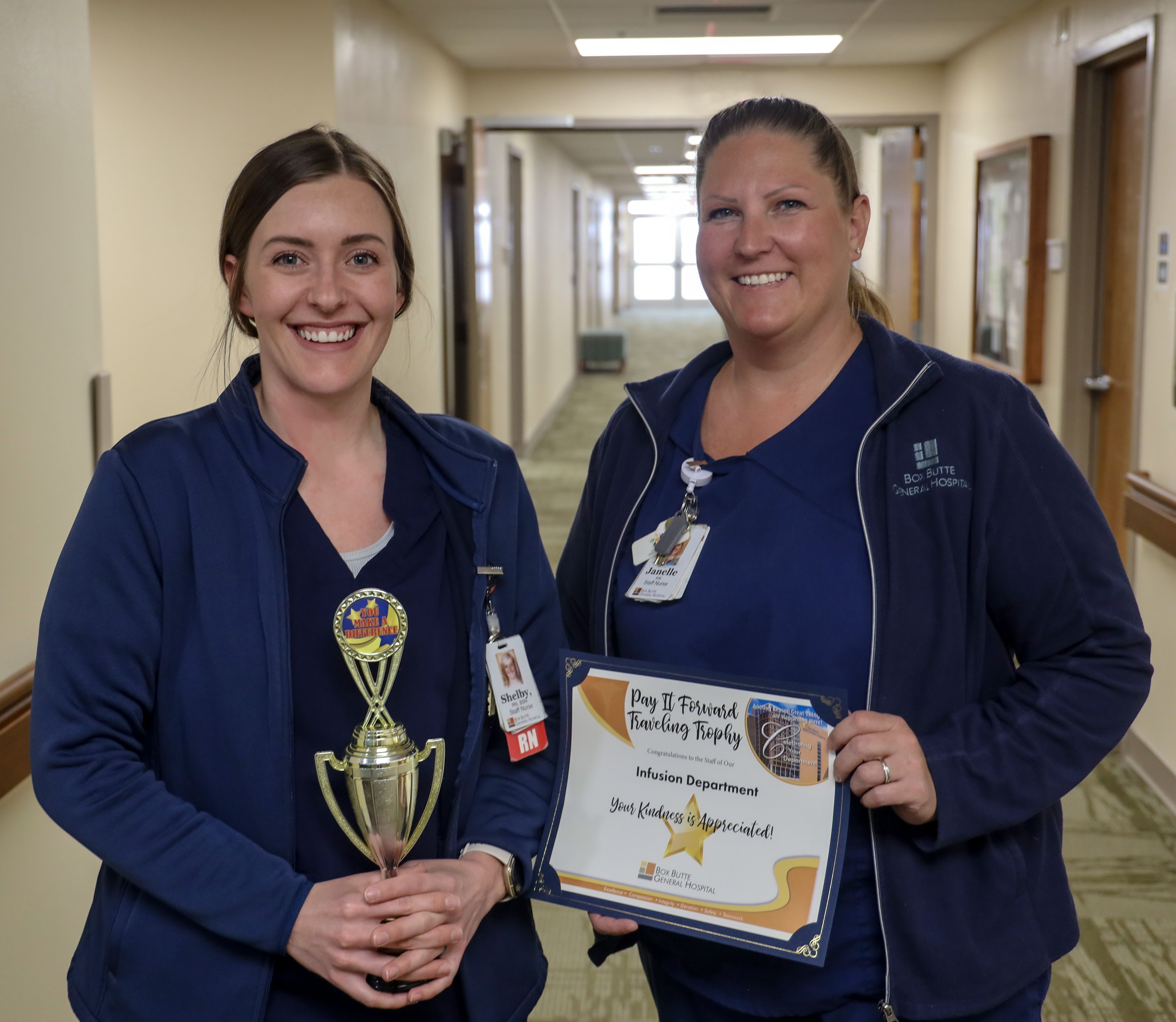 The Surgery Department passed the Traveling Trophy to the...
Congratulations! The Surgery team says,
"Shelby and Janelle are committed to BBGH values. They are willing to support others throughout the hospital. In the surgical department they are willing to come in early or stay late to help care for surgical patients. There are multiple different situations where they will come take over a patient so that we can continue the day as planned. They show teamwork daily. This department is adamant about providing each patient safe and compassionate care.

We appreciate their Compassion, Teamwork and Devotion to not only caring for the patient's in their department but as well as others."