Matt Pouliot, D.O.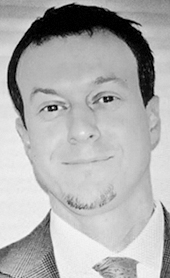 Education:
Doctor of Osteopathic Medicine - May 2004, University of Health Sciences College of Osteopathic Medicine, Kansas City, MO
Internship:
Family Medicine, 2004-2005, University of Kansas School of Medicine via Christi Regional Medical Center, Wichita, KS.
Board Certification:
Diplomate American Board of Physical Medicine and Rehabilitation
Board certified Pain Medicine
Fellowship:
Pain Medicine, SUNY Upstate Medical University, Syracuse, NY
Residency:
Physical Medicine and Rehabilitation, 2006-2008, SUNY Upstate Medical University, Syracuse, NY
Biography:
Dr. Pouliot has a special interest in Regenerative Medicine, having been involved in that field since 2011. That interest includes participation in clinical research involving the use of mesenchymal stem cells to treat degenerative disk disease of the spine and joints. Away from his practice in Colorado, Dr. Pouliot enjoys spending time with his wife and eight children, as well as various outdoor activities including mountain biking, snowboarding, and technical rock climbing.
Accepting Patients by referral.