Lori Mazanec
Chief Executive Officer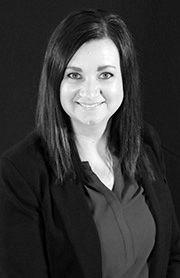 Ms. Mazanec is a native of Alliance. She earned her Bachelor of Science degree in Business Administration with an emphasis in Accounting from Chadron State College in 1997, and her Masters in Healthcare Administration from Bellevue University in 2018. Lori began her career as the interim Accountant at Western Nebraska Community College before pursuing tax accounting. She worked for R.K. Nelson and Associates in Alliance for three years. In 2001, Lori joined Box Butte General Hospital as the Finance Assistant. She was promoted to Controller in 2008 which also included managing the finance department. She took the role of Chief Operating Officer at the hospital in 2013. In July 2016, Ms. Mazanec was named Interim CEO, a position she held for 6 months until officially taking on the role of CEO in December 2016. 
Ms. Mazanec is a graduate of the 2004 Leadership Box Butte program and Class VIII 2011 Nebraska Hospital Association Leadership Institute. She is also a Certified Just Culture Champion.
CEO Duties:
Overall management of Box Butte General Hospital, including administrative responsibilities of Executive Team, Hospital Medical Staff, Box Butte Health Foundation, Human Resources, and Marketing.
Luke Senden
Chief Financial Officer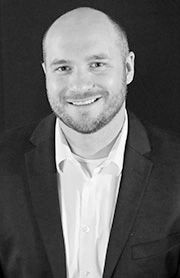 Mr. Senden is a graduate of Liberty University with a Bachelor's of Science in Accounting. He completed his Masters of Business Administration in 2017. Prior to moving to Alliance, Mr. Senden served in the Army National Guard, doing one tour overseas in Bahrain. He began his career in healthcare in Tribune KS later serving as the Chief Financial Officer for Greeley County Health Services in Tribune, KS. He joined the staff of BBGH in April of 2018.
CFO Duties:
Mr. Senden is responsible for financial planning, financial reporting and recordkeeping, cash management and investments, and contract management for Box Butte General Hospital. His administrative responsibilities include Finance, Patient Financial Services, Health Information Management, Purchasing, Central Supply and Admissions. 
Carolyn Jones
Chief Nursing Officer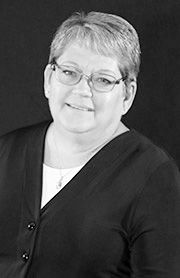 Ms. Jones is a life-long resident of Alliance. She graduated from Regents College-University of the State of New York with an Associate Degree in Nursing in 1993, and earned a Master of Science in Nursing with an emphasis in Leadership and Management from Western Governors University in 2012. She began working for Box Butte General Hospital as a nursing assistant until graduation in 1993, then a charge nurse and later in the Emergency Department and ICU. Prior to her current position as Chief Nursing Officer, Ms. Jones has worked as Clinical Nurse Manager at BBGH; the School/Health Project Director at Western Community Health Resources in Chadron from 2003-2007, and Quality Improvement Manager at Chadron Community Hospital and Health Services from 2006-2008. She holds a Certification in Executive Nursing Practice (CENP), a TeamSTEPPS Master Trainer, and a Lean Six Sigma Green Belt for Healthcare. Ms. Jones is a graduate of the Nebraska Hospital Association Leadership Institute, and is a board member of the Panhandle Public Health District. 
CNO Duties:
Senior nursing administrative position at Box Butte General Hospital, overseeing all the hospital nursing staff , and administrative responsibilities for Dialysis, Emergency Department, Intensive Care Unit, Surgery, Patient Care Unit, Cardio-Pulmonary Rehab, Obstetrics, Nursery, Respiratory Therapy/Electrodiagnostics, Dietary/Nutrition Services, and Nursing Education . 
Jim Bargen
Chief Operations Officer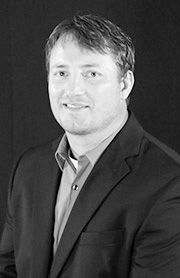 Mr. Bargen is a 2007 University of Nebraska-Lincoln graduate with a Bachelor of Science Degree in Construction Management. The Hebron, NE native started his new duties as COO at BBGH on March 1, 2017, assuming leadership responsibilities for Plant Services, Environmental & Laundry Services, Information Services, GNMSS Clinics, and the Rehab & Wellness Center.
After graduating from UNL, Mr. Bargen immediately joined Beckenhauer Construction Inc. (BCI) and after a few months he became an assistant superintendent. From there he moved up to project management and last year BCI promoted him to Senior Project Manager where he worked with all other project managers.
Mr. Bargen moved to Alliance in January of 2014 to be onsite for the BBGH construction project.
COO Duties:
Mr. Bargen is responsible for the Community Health Needs Assessment. His administration responsibilities include: Information Systems, Environmental Services, Plant Maintenance, Plant Operations, and Laundry.
Mary Mockerman
Chief Quality Officer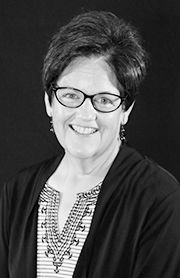 Ms. Mockerman grew up and received her professional nursing education in Philadelphia, PA. In 1978 she moved to Nebraska, and in 1979 began working for Box Butte General Hospital as a charge nurse and later as a house supervisor. Prior to her current position as Chief Quality Officer, Ms. Mockerman has served in a variety of roles, including: Infection Control Nurse, Employee Health, Utilization Management, Hospital Social Services, Quality Manager, Joint Commission Accreditation Coordinator, Risk Management, Safety Officer, and Director of Special Services. She is a licensed Social Worker, certified in Infection Control, a TeamSTEPPS Master Trainer, a member of A.P.I.C., NHA Coalition for Patient Safety, and the Historian for the Nebraska Association of Healthcare Quality, Risk and Safety. Ms. Mockerman is a graduate of the Leadership Box Butte and the Nebraska Hospital Association Leadership Institute programs. 
CQO Duties:
Overall manager of several departments, including Risk Management, Quality, Patient Safety, Joint Commission Accreditation, Infection Prevention and Control, Utilization and Case Management, Discharge Planning, Social Work and outpatient Behavioral Health Case Management.