Michael F. Essay, Sr. Specialty Clinic
In the late 1990s, the health care industry was changing in dramatic ways, especially in the areas of in-patient and out-patient care. Box Butte General Hospital and its Board of Trustees recognized the fact that more and more services were going to be provided through out-patient services. As a result, in 2000 the hospital approved a 19,000 square foot expansion project to provide room for outpatient services. The $3.5-million project was helped by a generous $200,000 donation from benefactor Mike Essay, Sr. The Michael F. Essay, Sr. Specialty Clinic was completed in 2001.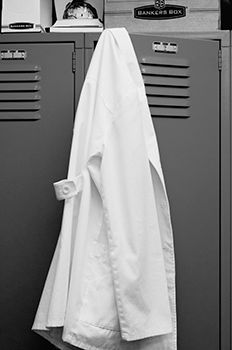 The Michael J. Essay, Sr. Specialty Clinic provides patients the convenience of seeing specialists in Alliance, eliminating the need to travel. We currently offer 11 specialties at the Clinic, with specialists scheduled on a monthly basis. 
To see which specialists are visiting for the current month, please click on the link at the top of this page. 
If you wish more information about the services offered by our Michael F. Essay, Sr. Multi-Specialty Clinic, please call 308.761.1005.