Surgery
Box Butte General Hospital has an excellent Surgery Department offering a comprehensive list of services. The department provides exemplary case to case turnover with exceptional patient outcomes. Team members are on call seven days a week, 24-hours a day, with a response time average of less than 20 minutes. Surgical procedures conducted at BBGH have a low infection rate.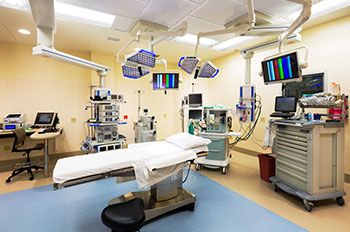 A few of the more common procedures and services conducted by Box Butte General Hospital's Surgical Department include: endoscopy, thoracentesis, colonoscopies, spinal taps, and IV infusions. A variety of orthopedic, ENT, urology, and pain medicine related surgery procedures are also provided, greatly reducing the need for travel to other facilities.
For information on pre-operative requirements, contact 308.761.1100.