Infusion
Infusion, or intravenous therapy (IV therapy for short), is the infusion of liquids directly into a vein. Such liquids are often called specialty pharmaceuticals. IV therapy is the fastest way to deliver fluids and medications throughout the body, when compared to other routes of administration, such as oral or topical therapy.
Infusion is used to correct electrolyte imbalances, deliver medications (e.g. antibiotics), chemotherapy and fluid replacement (e.g. to correct dehydration or provide blood transfusion).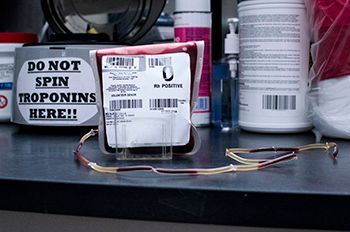 All patients are referred to the Infusion Department by attending physicians and mid-level providers.
The Infusion Department has a nurse on duty each day that can treat two patients at a time.
The Infusion Department is open from 8:00am to 4:30pm Monday through Friday. The department handles all patients regardless of age, from pediatric to elderly.