Join Our Team - A Message from our CEO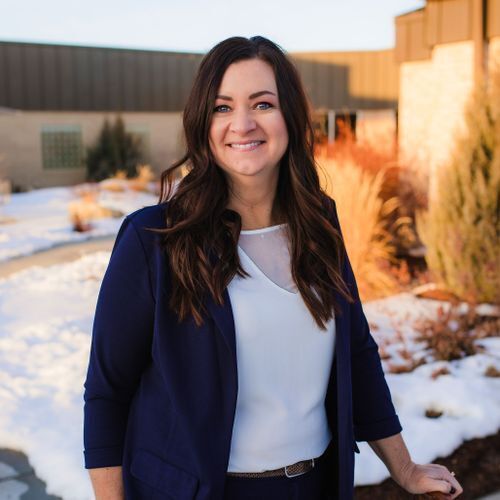 We are very excited to have you consider an opportunity to practice in a culture striving to reach our vision of becoming the "greatest place to receive care, the greatest place to work and the greatest place to practice medicine."  Box Butte General Hospital, accredited by The Joint Commission since 1976, makes every effort to lead and innovate in healthcare delivery and wellness promotion as stated in our mission statement.  Our Emergency Department is staffed with a provider 24 hours a day, 7 days a week and boasts having most of its nursing staff nationally certified emergency nurses, a higher percentage of CENs than most trauma centers nationwide.  Our Wound Care Department has an Advanced Practice Wound Ostomy and Continence Nurse Practitioner, the only one so certified in Nebraska.  Our dialysis unit has been ranked number one in the State of Nebraska for the management of anemia.  We feature nationally certified programming in diabetic education.  Our Certified Registered Nurse Anesthetists maintain fellowships in the American Academy of Pain Management.  Additionally, our orthopedic program is becoming a provider of choice in the Panhandle of Western Nebraska. Our Urology specialist is rated as one of the Top Docs in the nation.
Last but not least, in 2015 we opened a $40-million new addition renovation project that was completed in January of 2017. We also added the Rehab & Wellness Center to our list of renovations, and the state-of-the-art space was completed in 2017 as well.  
As we strive to provide the right care to the right patient every time, we are also dedicated to being responsive to the individual needs of our patients and their families. The entire Box Butte General Hospital family understands and appreciates the sacred trust patients place in us by allowing us to care for them.   It is for this reason we capitalize on initiatives such as TeamSTEPPS and the Patient Experience Initiative to merit the confidence placed in us by our public.  It is important to understand the perspective of the patient and their loved ones in providing customized care for all and to recognize the privilege one has in a rural area to care for family members, friends, and neighbors.  The balance between practicing in a safe and high-quality environment and offering personalized care to your patients is a balance you will realize at Box Butte General Hospital.

Sincerely,
Lori Mazanec
Chief Executive Officer
Box Butte General Hospital