Dialysis Unit
The Dialysis Unit treats patients with chronic end stage renal failure. The hemodialysis machines used by patients needing dialysis are the newest models on the market as of 2015.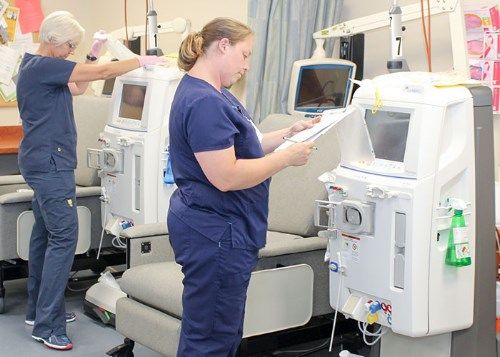 The Dialysis Unit is open Monday thru Saturday from 7:30 a.m. to 7:00 p.m., with a Physician Assistant, Nursing, a Social Worker and Dietician on staff to help patients with their dialysis needs.
It was December 28 of 2000 when this vital service treated its first patient at BBGH. The hospital decided to offer dialysis treatments after hearing concerns from residents within its service area that it was needed, concerns first heard in the late 1990s from Bud and Marie Roes of Hemingford.