Sports Rehab
Sports rehab is conducted by The Rehab and Wellness Center sports rehab team, one of the best in the region. This team is comprised of our physical therapists, occupational therapists, coaches, and physicians. Local area athletes, primarily involved in high school athletics, are evaluated for their specific injuries or needs and are provided with follow-up treatment as needed.

Students are screened at the local high school and at The Rehab and Wellness Center at Box Butte General Hospital. These screenings allow for a free assessment of injuries where the athlete will be provided with a recommendation for follow-up care or suggest a referral to your physician if needed.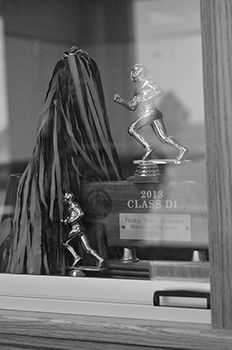 Each athlete is eligible for two free visits with the Sports Rehab team at The Rehab and Wellness Center. Athletes receiving care are progressed back to play as soon and as safely as possible. Each athlete receives individualized care that is specialized to their unique needs. Through coordination of your trainer, coach, and physician, you as an athlete can receive the care you need to return to the sport you play.
Dr. Brian Shelmadine also provides a Monday Morning Clinic for student-athletes. For more information on this clinic call GNMSS at 308-762-7244.