Ergonomics Job Site Evaluations
Ergonomics is the science of fitting the job to the worker and adapting the work environment to the needs of employees. An overall goal of ergonomics is to promote health and safety and optimize productivity.

An ergonomic evaluation can identify risk factors at your job site and provide recommendations to help: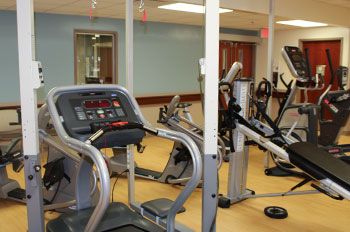 Decrease production errors
Increase Efficiency and Productivity
Compliance with Government Regulation
Reduce Worker Discomfort
Reduce Costs
Improve Safety/Decrease Injury and Illness
Decrease Lost Time
Decreased Labor Turnover
The ergonomic evaluation includes evaluation and quantification of work site risk factors, recommendation of engineering and administrative controls to reduce the identified risk conditions, and education of management and workers to reduce those risk conditions. Our occupational therapists are trained in this area and are available to come to your work place to evaluate your specific needs. With coordination from your physician and employer, your work station can be assessed for needs related to improving your ability to carry out your work safely and with less stress or strain on your body.