The Box Butte Health Foundation

In 1996 the Box Butte Health Foundation was founded to support the healthcare and wellness needs of the Box Butte County community. Today, the same passion is stronger than ever. Box Butte General Hospital impacts every individual's life in and around Box Butte County in some way. Our passion as a Health Foundation is to contribute to, grow, and advance BBGH's services. It is your generosity that makes our mission possible.
Each day at BBGH is remarkable. Suffering is comforted. New life enters the world. Injuries are healed. Caregivers and patients come together. Lives are touched and people are changed. You can be part of this wonderful story by supporting exceptional healthcare and assisting people on their journey toward health and healing.
Give a gift of gratitude and support to Box Butte General Hospital through the Box Butte Health Foundation. Click here to access our secure online donation page.
Meet our Foundation Director, Chelsea Thompson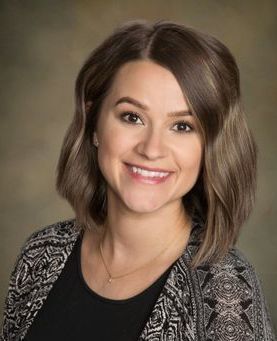 Chelsea was born and raised in Iowa and became the Foundation Director earlier this year, but has been with BBGH previously as an Operations Associate. She looks forward to helping the Box Butte Health Foundation continue to advance wellness within the community. 
"I was born and raised in Algona, Iowa, and graduated with my Bachelors of Science degree in Event Management from Iowa State University in 2015 (go Cyclones!). After college, I worked as an Assistant Manager for a retail company. My husband, Lucas, and I moved to Alliance in January of 2019 and both joined the Box Butte General Hospital team. I'm excited to help the BBHF continue to grow through the support of special events, and generous donations from individuals, our community, vendors, and local businesses. Any donation, no matter the size, helps make a difference in the lives of others every day."
---
BBHF mission: Inspiring philanthropy to advance community wellness.
BBHF vision: Leading our community to healthy living.
BBHF values: We are responsive, inclusive, and committed. 
---
Meet our Foundation Board
President- Gail Burke
Vice President- Tom Burke
Treasurer- Mike O'Dell
Secretary- Jennifer Dentler
Foundation Director- Chelsea Thompson
BBGH Chief Executive Officer- Lori Mazanec
Directors- Delinda Neville, Bob Neville, Shae Goehring, Molly McConkey-Vergil, John McGhehey, Dave Sautter