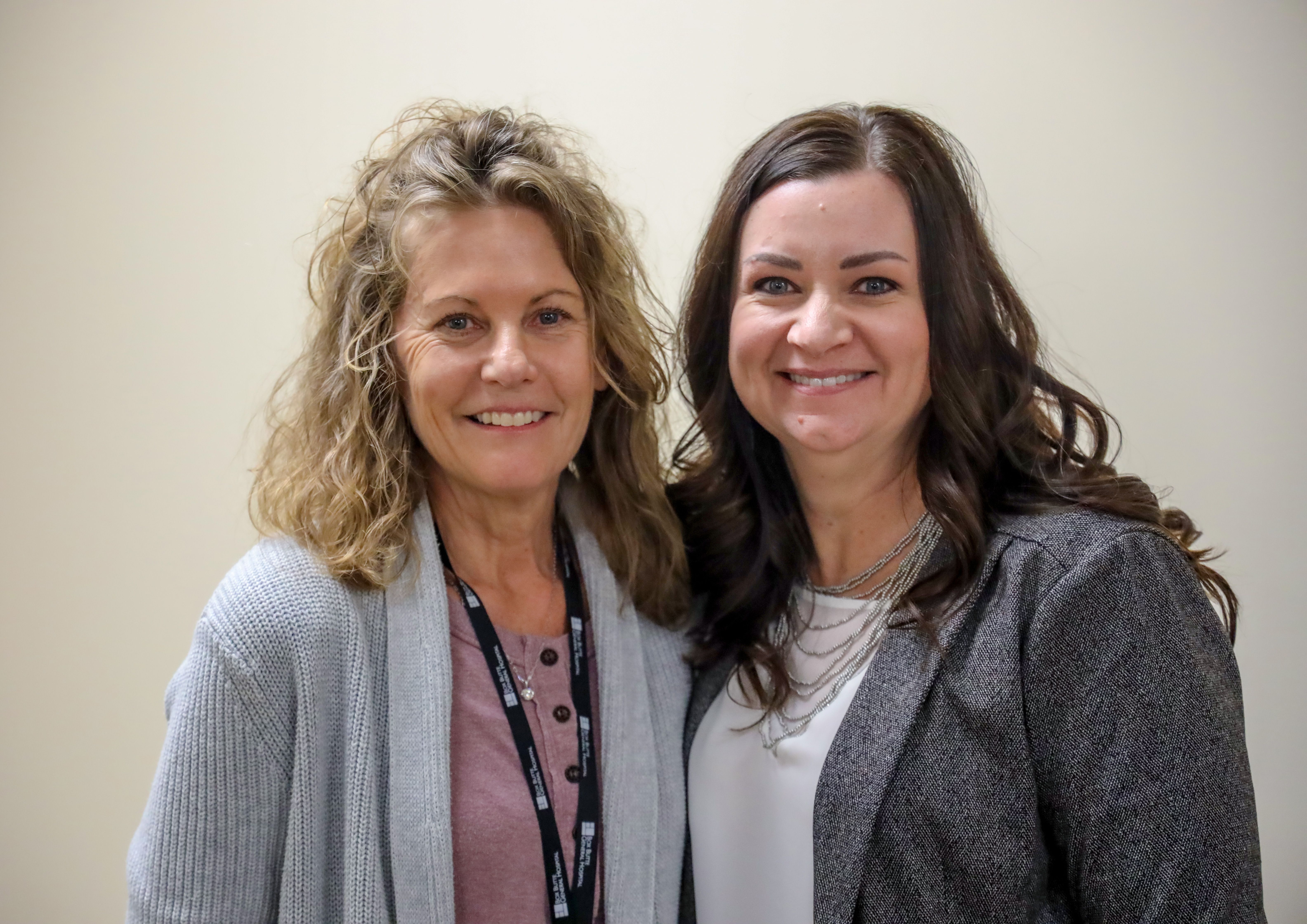 Congratulations to our December Employee of the Month, Rehab Aide and Activities Coordinator Delinda Neville!
Delinda's nomination reads:
"I would like to nominate Delinda Neville for employee of the month. Delinda has been with
our rehab team for over a year, and I feel she is very deserving of this honor. Delinda is truly amazing and one-of-a-kind. She has an infectious positivity that I don't know if I have ever encountered before. She constantly brings up the mood of the department on a daily basis. On top of bringing up the spirits of the department, she is truly wonderful with the patients. I do not think there is anybody in Alliance that would be able to do a better job with the swing bed activities than Delinda. The amount of time, care, and energy she gives to the patients upstairs is amazing and goes miles beyond what is expected. This is just a short list of the many amazing things Delinda does as she is constantly doing something that makes someone else's day better, and our department runs smoother. Our department could not be luckier to have Delinda on our team, I don't know what we would do without her. I think Delinda deserves extremely strong consideration for this award. She truly helps make our department."
PS: Every Employee of the Month receives a "prime" parking spot, among other goodies, and Delinda decided to donate her spot to fellow employee Gerald Woods instead of keeping it for herself!
Thanks for all you do Delinda, BBGH is grateful to have you on our team!