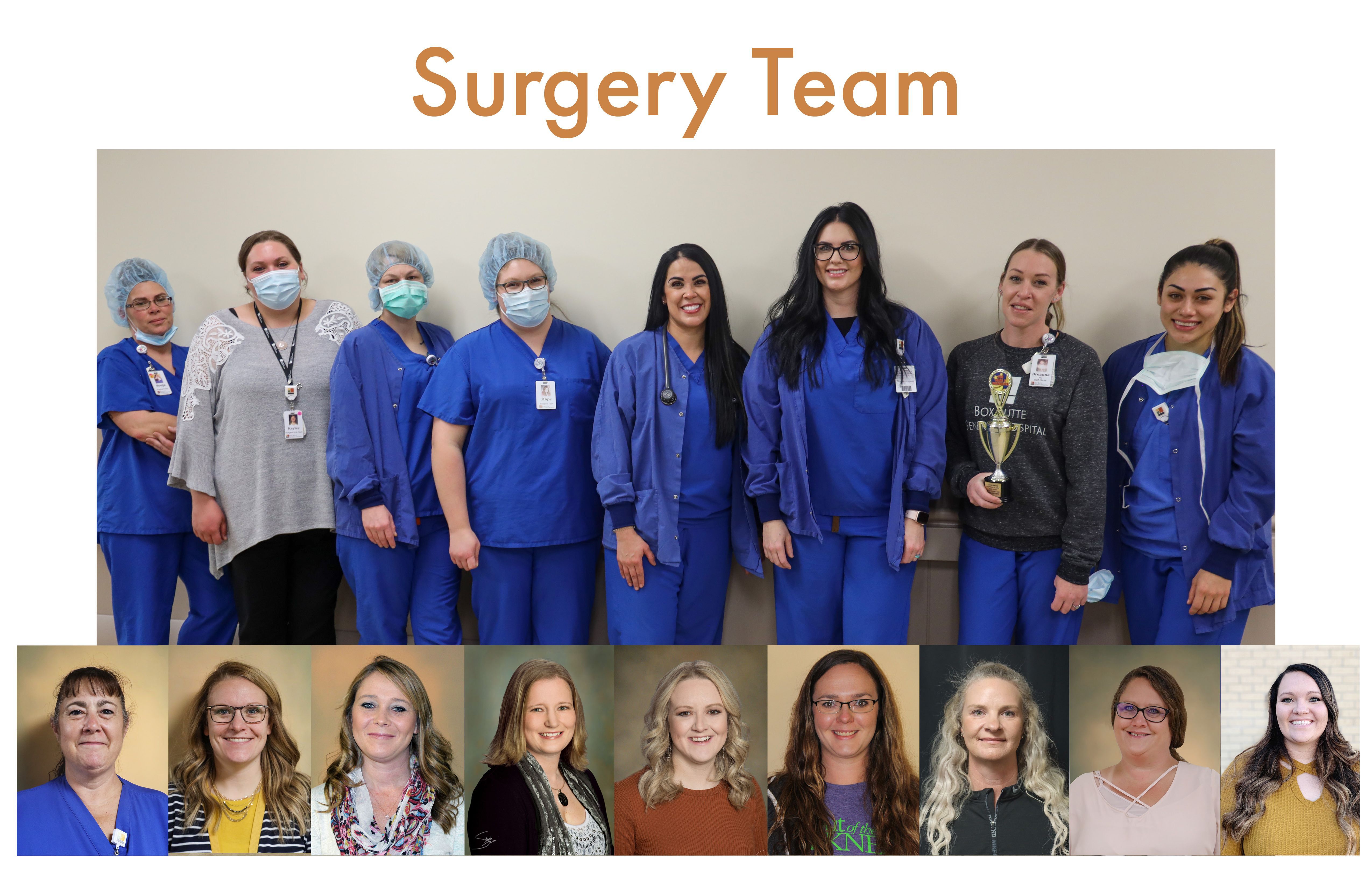 "We choose OR for the traveling trophy.
One of the best things, if not THE best thing, about receiving this traveling trophy is getting to choose the next recipient. We CRNA's are so happy we get to choose our OR staff.
Our departments are bound together in a common purpose. We all seek to provide patient care to the best of our abilities.
When we start to list the things you do that we notice and appreciate, there is always a chance we will leave something out. But here goes.
Even before the pre-op visit, you are scheduling interviews with patients and involving all the staff, even outside the walls of BBGH, to start the process of becoming a surgical patient for BBGH. You keep us informed as to when we need to be part of the interview and for cases that we aren't, you notice and alert us to the complex patients.
You do the admissions and the IV's and assist us with special procedures done in pre-op-holding to make a seamless flow. You take so many factors into consideration as you make out the schedule.
In the OR, the circulators often have to get extra supplies for us and every one of you does it with a smile. The techs help the RNs help us connect monitors and often stand as a third set of hands to assist in induction. This is above and beyond what is usual. In addition, techs are keeping specialties equipped.
You are patient and helpful as the patients emerge from anesthesia, grabbing 02 equipment and other things we might need for transport.
Post-op care, whether in a bay or the PACU, is excellent. You have concern and a heart for every patient.
We recognize each and every one of you as a "jack of all trades" in this OR, moving from one to another of your many responsibilities. And, without hesitation, we would write recommendations for anyone who meets the qualifications to apply for anesthesia school! Thank you for every single thing you do."