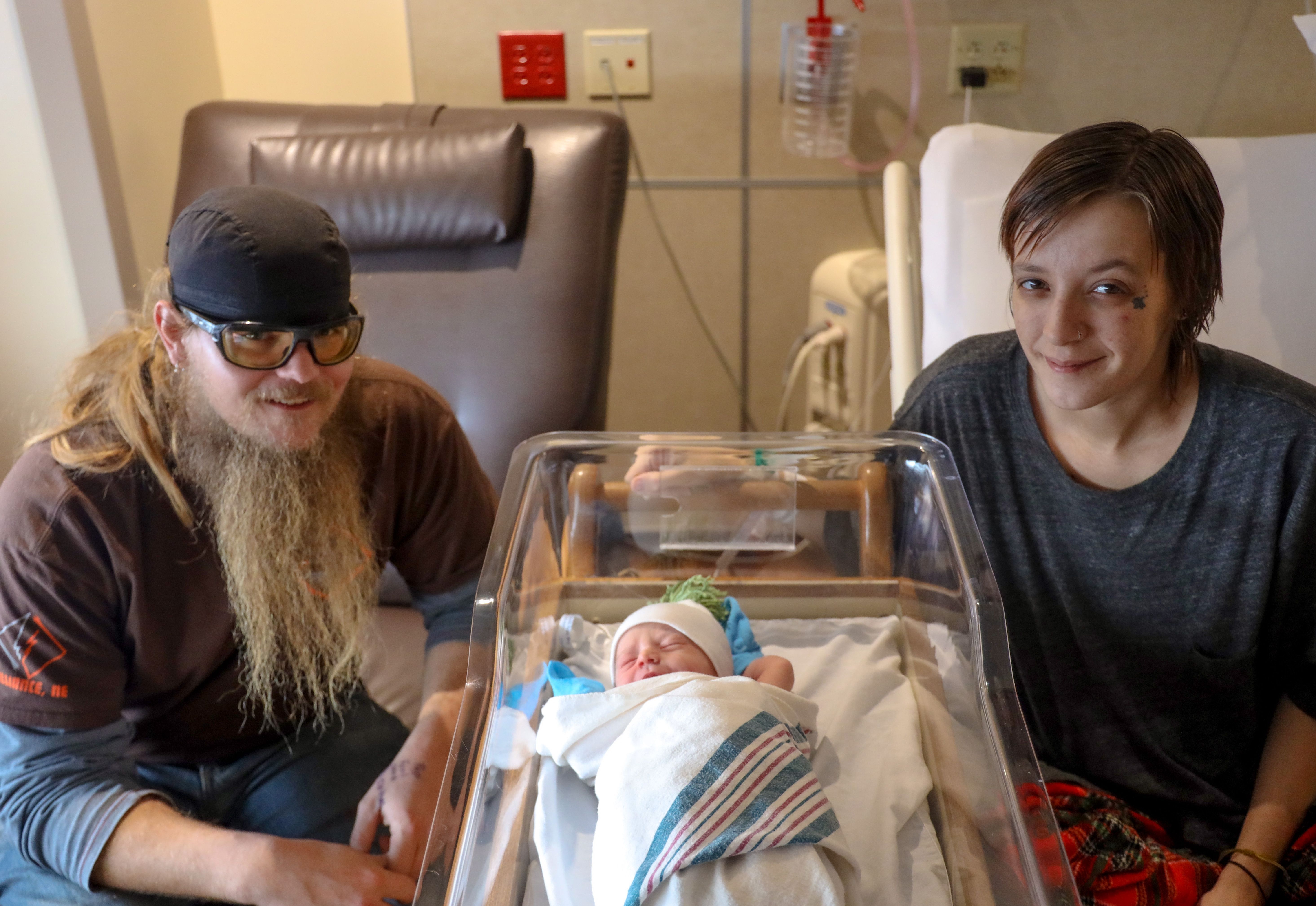 Friday, January 6th, 2023 marked the first birth at BBGH for the new year!
Reid Kelley joined the world at about 3:30 am, at 6 pounds 11 ounces and 19 1/2 inches tall, making the Kelley family a party of five.
Dr. Derek Shafer and his great care team helped Mom, Sierra, and Dad, Terry, with a "very fast" delivery Sierra said. Sierra and Terry were also born and raised here in Alliance.
BBGH wishes the Kelley family congratulations, health, and happiness this year and all the years to come!
Learn more about our Labor & Delivery rooms here.
Learn more about Dr. Shafer here.