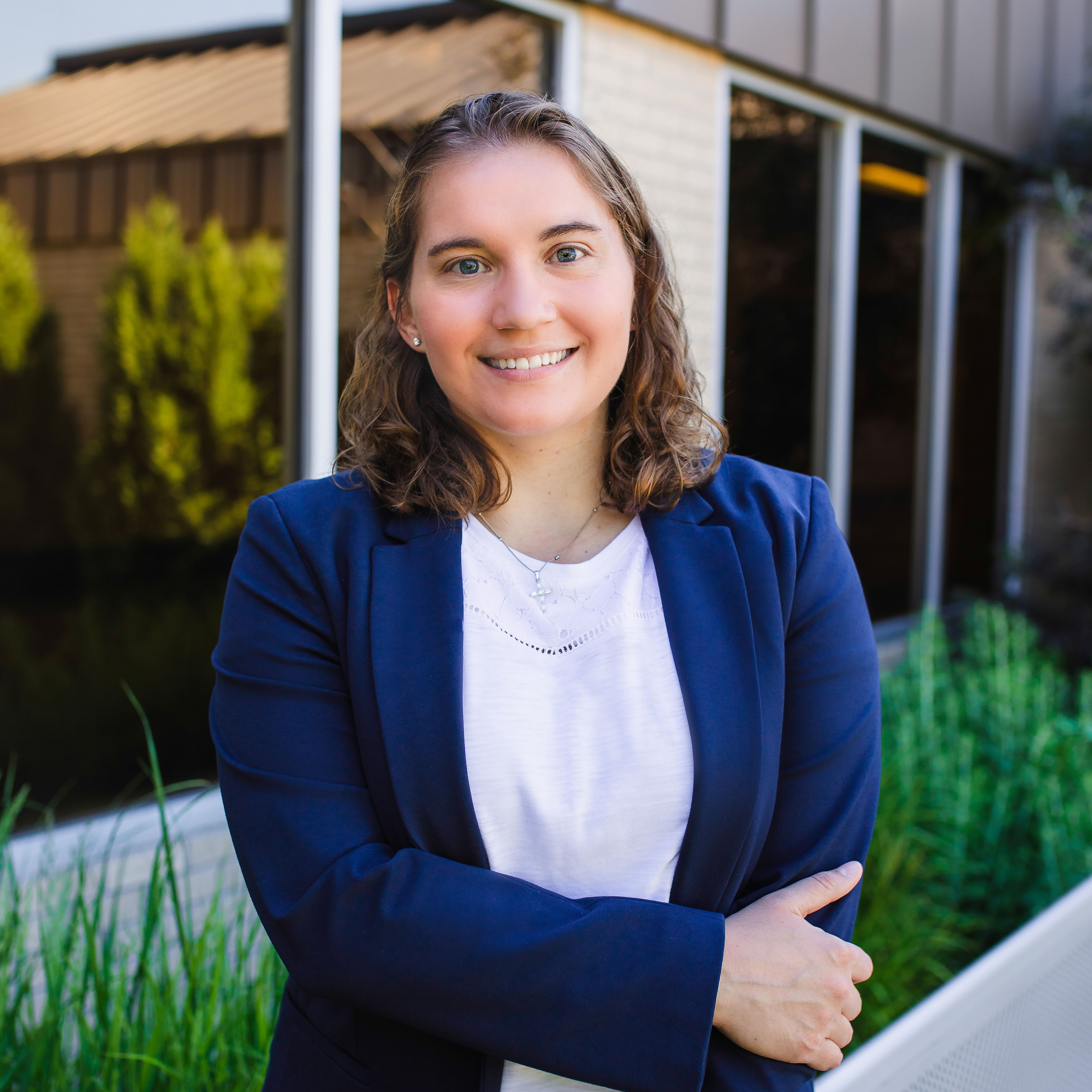 BBGH is proud to welcome Doctor of Physical Therapy, Rebecca Wellnitz to the team! She joined the Rehab and Wellness Center team earlier this month after graduating from Creighton University in May.
Growing up, Rebecca always enjoyed staying active and playing sports. She also knew she wanted to work in a field that allowed her to help others. Those things, along with the guidance of her high school cross-country coach, are what led her to physical therapy.
"My high school cross-country coach was a PT and he got me into the clinic shadowing and that's when I knew I wanted to go into PT," she said. "PT gave me the opportunity to help others continue to stay active and continue the activities that people find most important to them."
Rebecca said she chose to work at BBGH because it provided the "small town hospital feel" that will allow her to get to know everyone in the hospital and the community while simultaneously providing the feel of working in a "bigger hospital with updated facilities.
"I chose BBGH because I grew up and attended undergrad in Western Nebraska and have always enjoyed the small towns and was looking to come back to this area after I finished schooling in Omaha," she added.
Rebecca uses a combination of exercise, activity modifications, and manual therapy to help her patients and fulfill her PT philosophy.
"My philosophy for PT is that everyone has the capabilities to continue doing what they enjoy the most and through PT we can find ways to allow for continued lifelong activities," she said.
Outside of work, Rebecca enjoys all kinds of outdoor activities, including camping, water skiing, kayaking, and hiking.
To schedule an appointment with Rebecca, call the Rehab and Wellness Center at 308-760-3372.