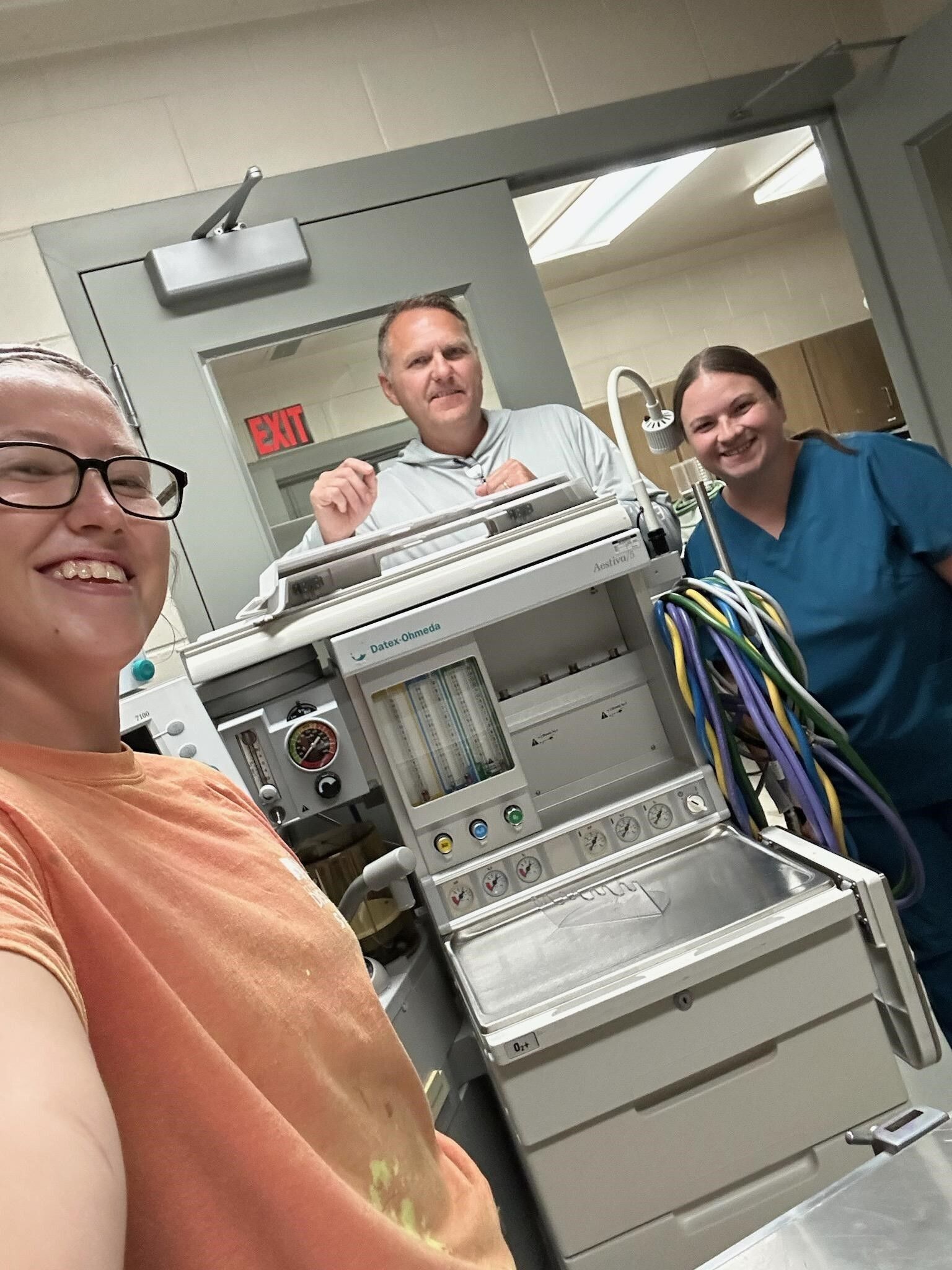 On April 7, 2023, Box Butte General Hospital (BBGH) donated a ventilator machine to Riverside Discovery Center (RDC) in Scottsbluff, NE. Having a ventilator machine on-site at the RDC hospital is imperative for the health of the animals during surgeries. The ventilator machine RDC was using was outdated and difficult to use. However, the cost to replace the ventilator machine would be between $25,000 - $50,000.
RDC Executive Director Desiree Drane-Davison mentioned in passing to BBGH Chief Nursing Officer Jordan Colwell and Scottsbluff City Council representative Matt Saloman that RDC needed a new ventilator machine. Colwell knew just the solution for Drane-Davison: a ventilator machine at BBGH that was not being used and was going to be disposed of.
"The Surgery department was happy to donate the equipment to RDC since they received new equipment," said Colwell. "BBGH always strives to better our communities and helping the zoo was a no-brainer. Everyone was excited to help the animals."
Colwell and Saloman served on the RDC Board of Directors with Drane-Davison serving as Executive Director.
"Thank you, again, to Jordan, Matt, and the wonderful staff at Box Butte [General] Hospital who not only donated the machine, taught our veterinarians and keepers how to successfully use the ventilator, and helped with the logistics of moving the machine to Riverside Discovery Center," said Drane-Davison.
Pictured from left to right: RDC Zoo Keeper Amanda Shemenski, Dr. Van Anne, and Dr. Lindsey.