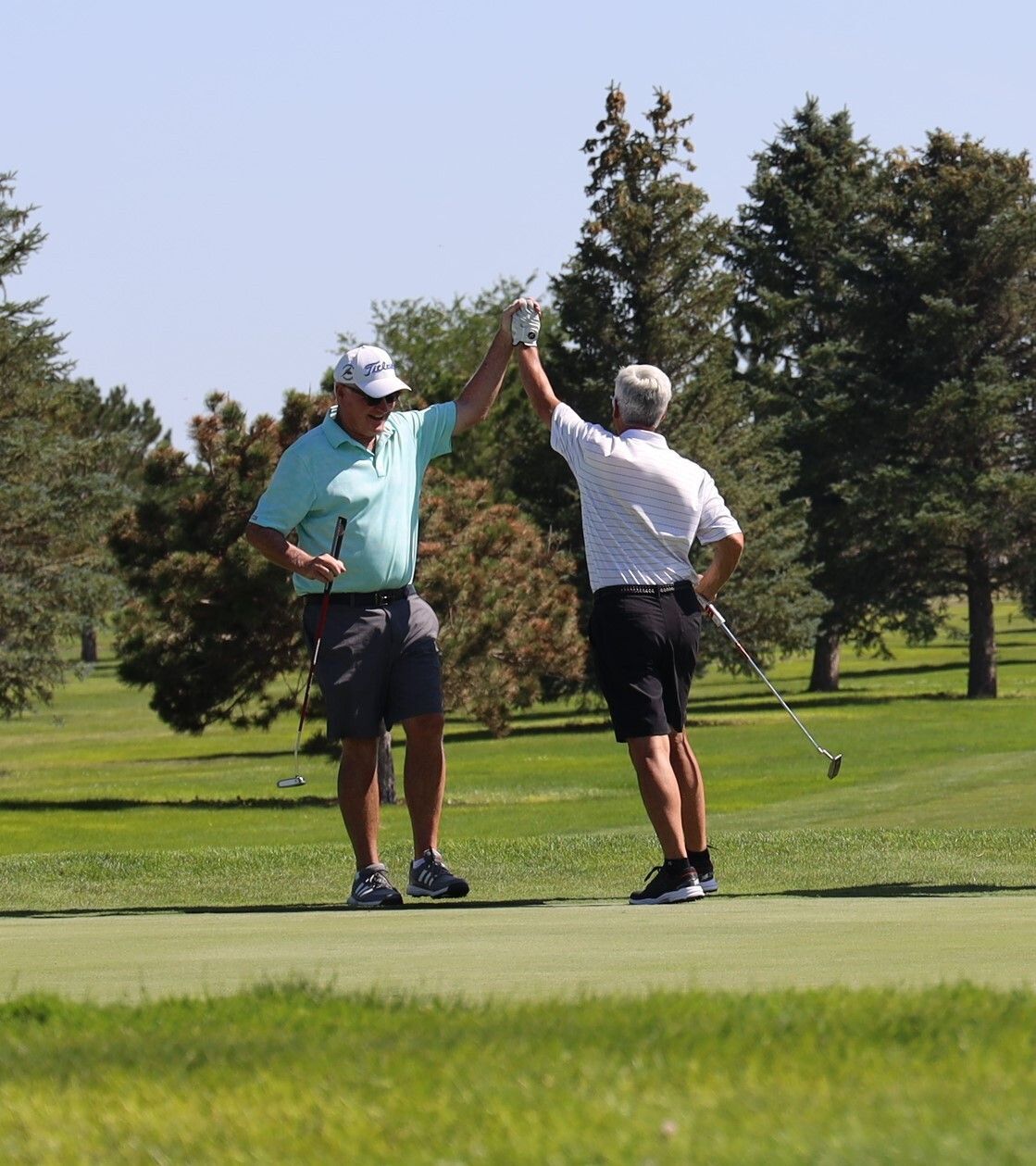 The Box Butte Health Foundation (BBHF) raised $32,903 during its annual Golf Classic, which took place on Saturday, July 29, 2023.
The money raised by the golf tournament will be used to purchase a Verathon Prime Plus Scanner and Stand, a Hearing Booth, a Spirit CRS 800 Recumbent Stepper, and an ID NOW Machine for Box Butte General Hospital.
The Verathon Prime Plus Scanner will be used in the Emergency Department as well as the Patient Care Unit to help providers and staff in diagnosing and treating a patient's urological complaints. Currently, the ED and PCU share a scanner, which can sometimes lead to one department having to wait for the scanner while it is being used. Having a second scanner will allow both departments to treat patients faster.
Greater Nebraska Medical and Surgical Services (GNMSS) will be receiving the Hearing Booth, which will be replacing the machine currently being used. The clinic will use the hearing booth for hearing tests done for BNSF and other individuals who need tested.
The Spirit CRS 800 Recumbent Stepper will go to Rehab to be used for working with patients post-surgery as well as those who have general weakness or decreased activity tolerance. The stepper is designed to be used for patients as a warm-up and to improve overall strength and mobility. Finally, the ID NOW machine will be used in the lab to analyze tests for Flu A/B, Rapid Strep, COVID-19, and RSV.
"The Foundation is grateful to all of the volunteers, golfers, and the many businesses who make the tournament a successful event!" Chelsea Thompson, Foundation Director, said. "Although we come together to raise funds, it's not just about the money. We want people to look forward to a fun event that has a little bit of a different flair, and I think it shows when we have so many of our sponsors and golfers return year after year. The Foundation wouldn't be able to give back to the great people in Box Butte County and beyond without the support of everyone involved."
BBHF would like to thank its sponsors: Red Beard Garage and Towing; Inspire; WESTCO; Dan and Tracy Griess; Holmes Murphy; Trane, Walter Mischnick Contractors; Shelmadine Print Shop; Platte Valley Bank; First National Bank of Omaha; Wolf Auto; Beckenhauer Construction; Runza; Baird Holm; Dr. Dan Williams; Jackson Physician Search; Troy Schnell; Munoz Construction; Denver Air Connection; Mike and Joni Sautter; RTG Medical; Dohman, Akerlund & Eddy, LLC; Dave and Cindy Sautter; Nebraska Bank; P.A.W.S.; Buffs Anesthesia; Bill and Lori Mazanec; Assured Partners; Bryan Telemedicine and Teledigm Health; Psychiatric Medical Care; Specialized Engineering Services; Todd's Body & Frame Shop; WNCC; Bruce Furniture; MediWaste; and Aetna.
BBHF would especially like to thank its donors: Flyover Brewery; Live Beauty and Boutique; Carter's Home, Hardware and Appliances; Nebraska Hospital Association; Snap-on; Table Top Meats; A Heads Up Salon; Webb Eyecare; High Plains Hippies Windows; The Board Babe; Bloedorn Lumber; Tim Garwood; Rapid City Rush; Western Nebraska Pioneers Baseball; Highway 2 Threads; Shelmadine Print Shop; and Safeway.