Urology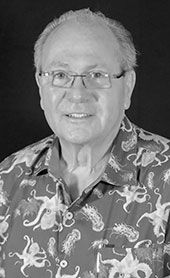 EDUCATION
Tulane University
New Orleans, Louisiana
B.S. in Biology 1968
Louisiana State University
School of Medicine
New Orleans, Louisiana
M.D. 1972
PROFESSIONAL TRAINING
Internship – Rotating Surgery
Carraway Methodist Medical Center
Birmingham, Alabama
Completed 1973
Surgery Residency Second Year
Carraway Methodist Medical Center
Completed 1974
Urology Residency
Carraway Methodist Medical Center
Completed 1977
CERTIFICATIONS/MEMBERSHIPS
Chairman, Medical School Admissions Committee for Wyoming, WWAMI - Washington, Wyoming,
Alaska, Montana, Idaho, 2002 – 2005
Member, Medical School Admissions Committee Wyoming, WWAMI, 2000 – 2005
Member, American Medical Association
Member, American Urological Association
Member, American Association of Clinical Urologists
Member, Denver Medical Society
Member, Colorado Medical Society
Member, Wyoming Urological Society
President, 1996-2004
Senior Member, American Institute of Ultrasound in
Medicine, 1998 - Present
Fellow, American College of Surgeons
Certified by the American Board of Urology, 1979
Certified by the American Board of Laser Surgery 1994
Certified by the International Prostate Center
EDAP-Certified, TUMT for Transurethral Microwave
Thermotherapy, 1998
Certified, Member, American Lithotripsy Society
Biography:
A pioneer in laser prostatectomy (one of only three urologists who started using the technique in the United States when first developed), Dr. Childs has traveled the world teaching fellow urologists the procedure. "I've given lectures on that and other topics concerning urology in 22 countries over my career," he said, "as well as authored three medical texts, six chapters in medical books and published over 75 articles in peer-reviewed medical journals." He is a consulting editor to the journal Urology and is a former editor-in-chief of Issues in Urology and the urology section of Medscape, among others.
He has been active in clinical research for 28 years, having started three research companies, one of which went public. An early interest in infection and inflammation of the urinary tract led him to the faculty of the University of Colorado in Denver and an appointment as Clinical Professor of Surgery in 1999, a position he still holds (though he no longer teaches).
To top it off, Dr. Childs has been listed in America's Top Doctors since the fifth edition of the organization and has been listed in Best Doctors in America every year since 2007.
At GNMSS Urology, Dr. Childs will treat disorders of the male and female urinary tract (bladder, ureter, kidney, and urethra) and the male reproductive system. As far as surgical procedures at BBGH, he will mostly focus on kidney stone removal and removal of prostate obstructions, using shock wave lithotripsy or holmium laser lithotripsy to eliminate kidney stones and laser prostatectomy for the removal of prostate obstructions.